Liebermann draws.
The Berlin Kupferstichkabinett at the Max Liebermann Haus
16 Dezember 2022 to 05 März 2023
In the year of Max Liebermann's 175th birthday, the outstanding collection of Liebermann's drawings preserved by the Kupferstichkabinett (Museum of Prints and Drawings) of the Staatliche Museen zu Berlin will be comprehensively presented for the first time. The exhibition will take place in the artist's rebuilt home and studio at Pariser Platz, which today serves as the headquarters of Stiftung Brandenburger Tor.
These works, primarily gathered during the artist's lifetime in the Collection of Drawings at the National Galerie in Berlin and today kept in the Kupferstichkabinett, enable viewers to experience Liebermann's development as an artist and, in particular, as a draftsman. Liebermann's interactions with the directors of the National Galerie were often cordial, while at other times characterised by conflict. They all were united by the conviction that Liebermann's art absolutely needed to be shown in this museum – an exceptional honour for a living artist.
The Max Liebermann Haus now presents the entire spectrum of Max Liebermann's draftsmanship: from the rarely shown first sketchbook of the 1860s to preliminary studies for paintings, landscapes and portraits of prominent contemporaries to striking self-portraits. Many of the works are returning to the place of their creation for the first time as part of the exhibition.
Liebermann draws is a cooperation between the Stiftung Brandenburger Tor and the Kupferstichkabinett, Staatliche Museen zu Berlin – Preußischer Kulturbesitz.
This exhibition is made possible with generous funding from LOTTO-Stiftung Berlin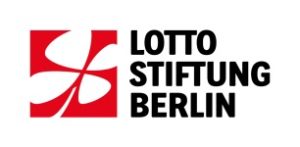 Opening hours
Mon, Wed-Sun: 11 am – 6 pm
Closed on Tuesdays
Admission
6 € regular
4 € reduced
free up to the age of 18

Public tours
Sat 2 pm
Admission +5€
Languages
German
English
Accompanying program
only in German
In cooperation with

Bildnachweis:

Max Liebermann, Judengasse Amsterdam (Detail), 1905, schwarze Kreide auf Papier, 20,8 x 27,5 cm, Foto: Kupferstichkabinett, Staatliche Museen zu Berlin / Dietmar Katz